PMAA CAPABILITY STATEMENT
"ALUMINIUM SUPPLIER PROVIDING TIMELY AND COMPETITIVELY PRICED PRODUCTS THROUGH EXCEPTIONAL SERVICE"
Mission Statement
To emphasise social responsibility through employees health and safety, community involvement and environmental protection as we achieve our corporate goals for future growth and development.
Company History
Press Metal Aluminium (Australia) Pty Ltd (PMAA) was previously a joint venture established in 1998, between Australian interests (30%) and Press Metal Berhad (PMB), a large and long established International Aluminium extruder listed on the Malaysian Stock exchange.
However as of November 2014, PMAA is now 100% Malaysian owned.  
PMB / PMK has 2 main production centres in both Malaysia and China. One is located in Malaysia, Press Metal Klang (PMK) while another is situated at Press Metal International (PMI) which was established in 2006 in Foshan Guangdong Province, China. 
Company Introduction
PMAA has offices and warehouses located in Brisbane, Melbourne, and Sydney. As a business entity of the PMB group, PMAA operates upon a firm platform of international experience while still managing to maintain a strong local presence in the Australian market. It is part of a multinational corporation which operates in Australia, Hong Kong, Dubai, USA and the UK with headquarters situated in Kuala Lumpur, Malaysia.
PMB is a wholly integrated company, holding and operating their own bauxite mines, processing/refining bauxite into alumina and smelters to process the alumina into aluminium billet, ingot and slab.
PMB operates a total of 70 extrusion presses in China and Malaysia which all have finishing and fabrication facilities incorporated or attached.
Press Metal International supply international companies such as Apple and IKEA, which both hold large scale contractual supply agreements in the US and the UK. PMAA also services the commercial, residential, aviation and transport sectors in Australia.
Product Information
The company offers an extensive range of both custom and standard extrusion products for application in areas such as:
Balustrades                    
Blinds & Curtains    
Bull-bars
Louvres                         
Pool Fencing & Gates                   
Patios
Solar Panels
Cool-rooms        
Shop Fronts                                 
Shower screens
Thermal Break Extrusions
Windows & Doors
Caravans/Annexes/ Trailers 
In addition, PMAA also offers full fabrication services which include:
Bending
Total OEM packaged products
Punching
Pressing
Notching
Shearing
PMAA strives to provide timeliness, competitive prices, quality products and informed and personalised service.
Production Capacity
Smelting Capacity ……………………………………………………………………100 000 metric tonnes
Extrusion Capacity ……………………………………………………………………170 000 metric tonnes
Production History
Façade Solutions
The Pinnacle – Melbourne
PMAA supplied Façade Solutions with all windows, doors and aluminium Louvre Shutters
Integrated Glass and Aluminium
The Rocket – Gold Coast
PMAA supplied Integrated Glass and Aluminium with glazed curtain wall facade.
Company Specialising in Aluminium Trays
Aluminium Tray Bodies – NSW
PMAA supplied Aluminium Tray Company with aluminium tray bodies
Helensvale Apartments
Gold Coast, Helensvale
Aluminium Balustrade
Southren Cross University
Gold Coast, Coolangata
Curtain Wall Facade
H20 Apartments
Gold Coast, Southport
Windows, Doors
Titans Centre of Excellence
Gold Coast, Robina
Curtain Wall Facade
Chevron Islands Apartments
Gold Coast
Doors, Windows
Riverpoint Apartments
West End, Brisbane
Windows, Doors, Biofolds
PMAA Management Structure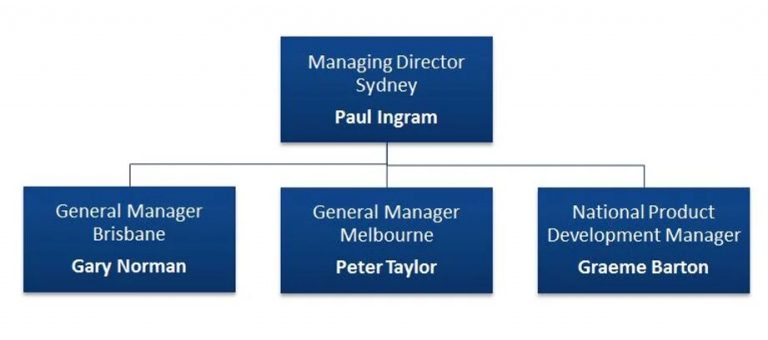 Head Office
NSW
1012-1016 Canley Vale Road Wetherill Park NSW 2164
General Manager (Brisbane)
Gary Norman
Email: gary@pmaa.net.au
General Manager (Melbourne)
Peter Taylor
Email: peter@pmaa.net.au
National Product Development Manager
Graeme Barton
Email: graeme@pmaa.net.au
Head Office Details
Contact
Office Phone: +612 9756 5555
Office Fax: +612 9756 5499
Website: www.pressmetal.com.au
Scroll Up